News release from Oregon State University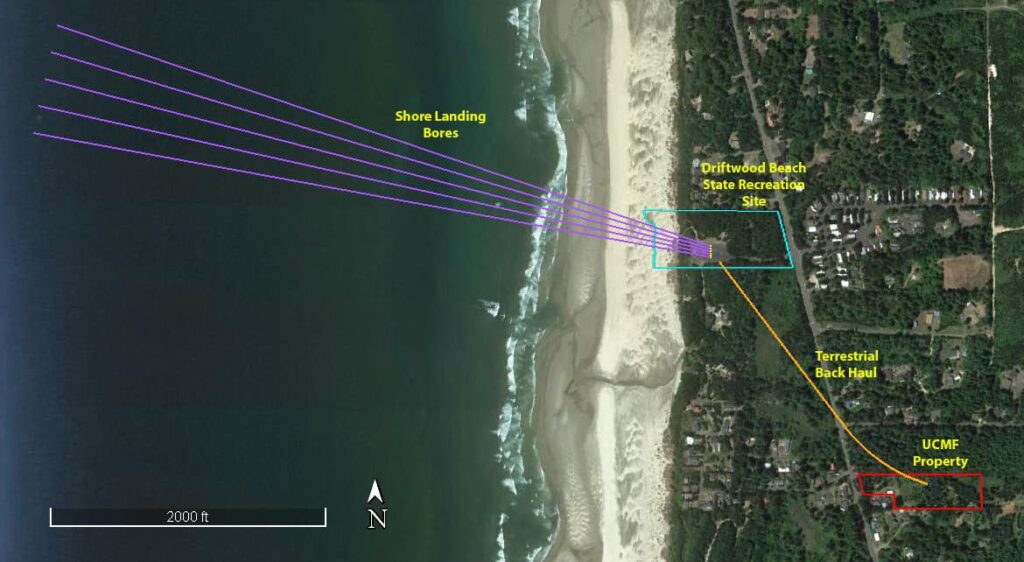 In preparation for a solicitation of bids for five 12-mile long subsea cables to support a wave energy testing facility, Oregon State University hosted an informational session for companies interested in the project August 13, 2020.
Oregon State University plans to release a solicitation in the first two weeks of October 2020 for the manufacture, delivery and installation of five subsea power and data cables to support PacWave South, which will be located off the Oregon coast and will be the first pre-permitted, full-scale, utility grid-connected wave energy test site in the United States.
Once published, the RFP will be available on this site and at bid.oregonstate.edu.
It is recommended that interested parties send their contact information to Dan Hellin (dan.hellin@oregonstate.edu) to be added to the list of potential vendors. (Those who provided information in the informational session survey do not need to provide it again.) NOTE: While OSU will strive to notify firms on the potential vendor list of the RFP release, it is ultimately the responsibility of each firm to check the websites regularly for the solicitation release, and subsequent updates.
---
The Presentation and the summary of Questions and Answers from the Informational Session held on August 13, 2020 is now publicly available.
The Respondent Information from the informational session survey is also publicly available.
---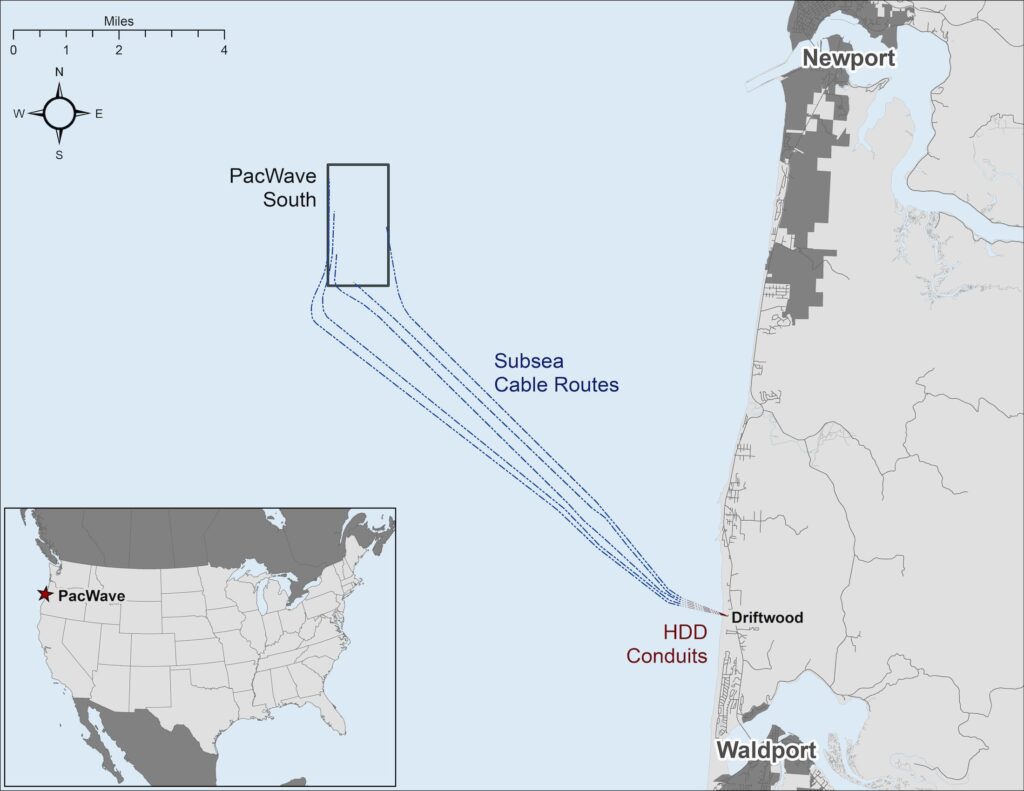 ---
For detailed information on the cable system, please read PacWave Cable System Overview (PDF).
For technical data related to the cable system and recent marine surveys, please see these documents on Box.
Additional information will be posted on this page in the future.