PACWAVE IS HIRING:
There is currently a great opportunity to join the PacWave team and play an instrumental role in establishing us as a global leader in the open water testing of wave energy converters, and associated technology.
Based at Oregon State University (OSU) and primarily funded by the US Department of Energy, PacWave South is in the final stages of construction, and we are currently collaborating with several device developers as they plan for their upcoming deployments.
PacWave is looking to hire a Marine Energy Testing Manager (position #: P06113UF, closing date extended to December 30, 2022). The Testing Manager will serve as a key member of the core PacWave team and will manage wave energy testing client activities at PacWave.
You can apply for this position through OSU's Employment Opportunities page.
---
CNBC recently posted a YouTube video on How Waves Could Power A Clean Energy Future with a strong focus on PacWave.
---
On August 9, Energy Secretary Jennifer Granholm, Governor Kate Brown and US Senators Ron Wyden and Jeff Merkley visited OSU to learn more about PacWave, the Pacific Marine Energy Center (PMEC) and the Hinsdale Wave Research Lab.
---
The underground construction phase of PacWave South was completed on May 13, 2022 – Visit our Construction Updates page for more information about the work.
---
PacWave deployed a number of scientific instruments in 2021 – Information about the buoys is available here, and real-time data is available on our Data page.
---
Conduit Punch Out Area Notification – Oregon State University (OSU) has installed four, 10-inch diameter, steel conduits under the seafloor running out from Driftwood Beach State Recreation Site in Seal Rock, OR as part of the construction of the PacWave South wave energy test site. Information about the Conduit Punch Out Area is available in this notification.
---
If you have ever stood by the ocean and watched waves roll in, curling repeatedly into the sand or sending spray sky-high against a rocky shore, you've experienced the seemingly infinite power of the ocean. What if we could harness some of that renewable energy to power our homes and businesses?
Diverse energy sources are needed to address issues from community needs for local power to global climate change. Industry is working to develop devices that can harvest energy from waves. PacWave, based at Oregon State University, helps industry test those ideas.
PacWave is an open ocean wave energy testing facility consisting of two sites, each located just a few miles from the deep-water port of Newport, Oregon on the ever-energetic Pacific Ocean. Both PacWave sites are highly accessible and served by a diverse maritime supply chain.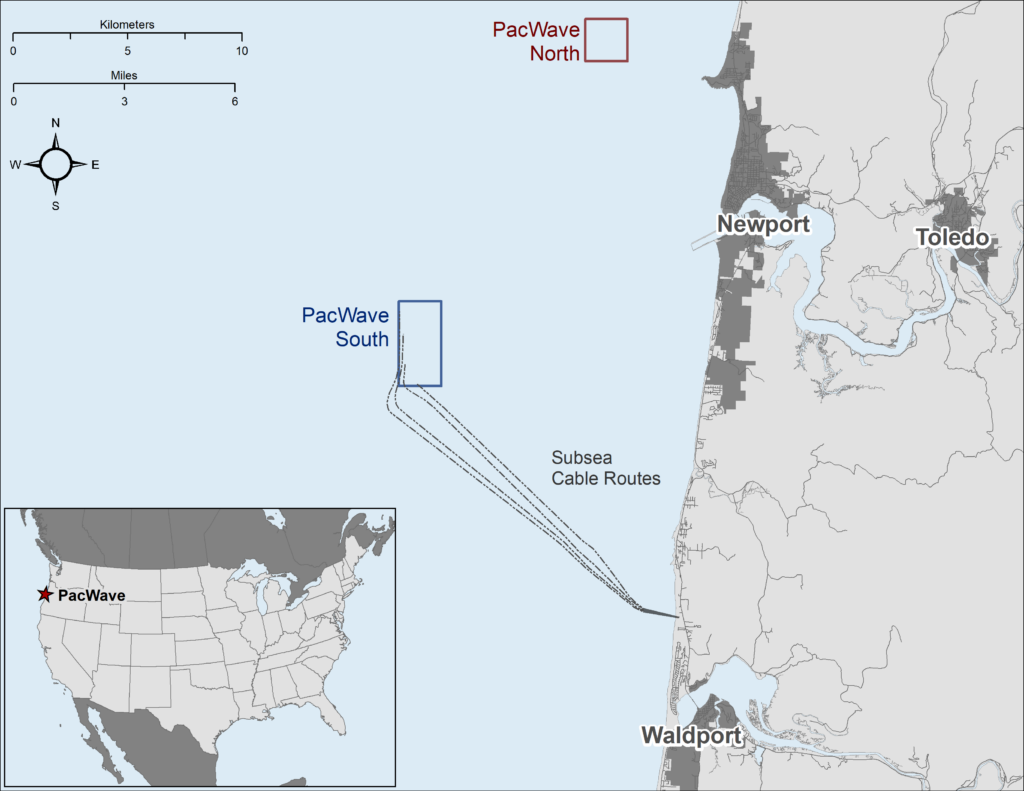 ---
PacWave is affiliated with the Pacific Marine Energy Center.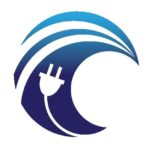 Dan Hellin, Deputy Director
541-737-5452
Contact Form